Backlinks are the key to success for every SEO campaign. Behind every successful SEO campaign is a whole process of link building. How to build links? If the concept of Link Building is completely new to you then it does not matter. This article will help you understand more about Link Building and what to keep in mind when doing link building.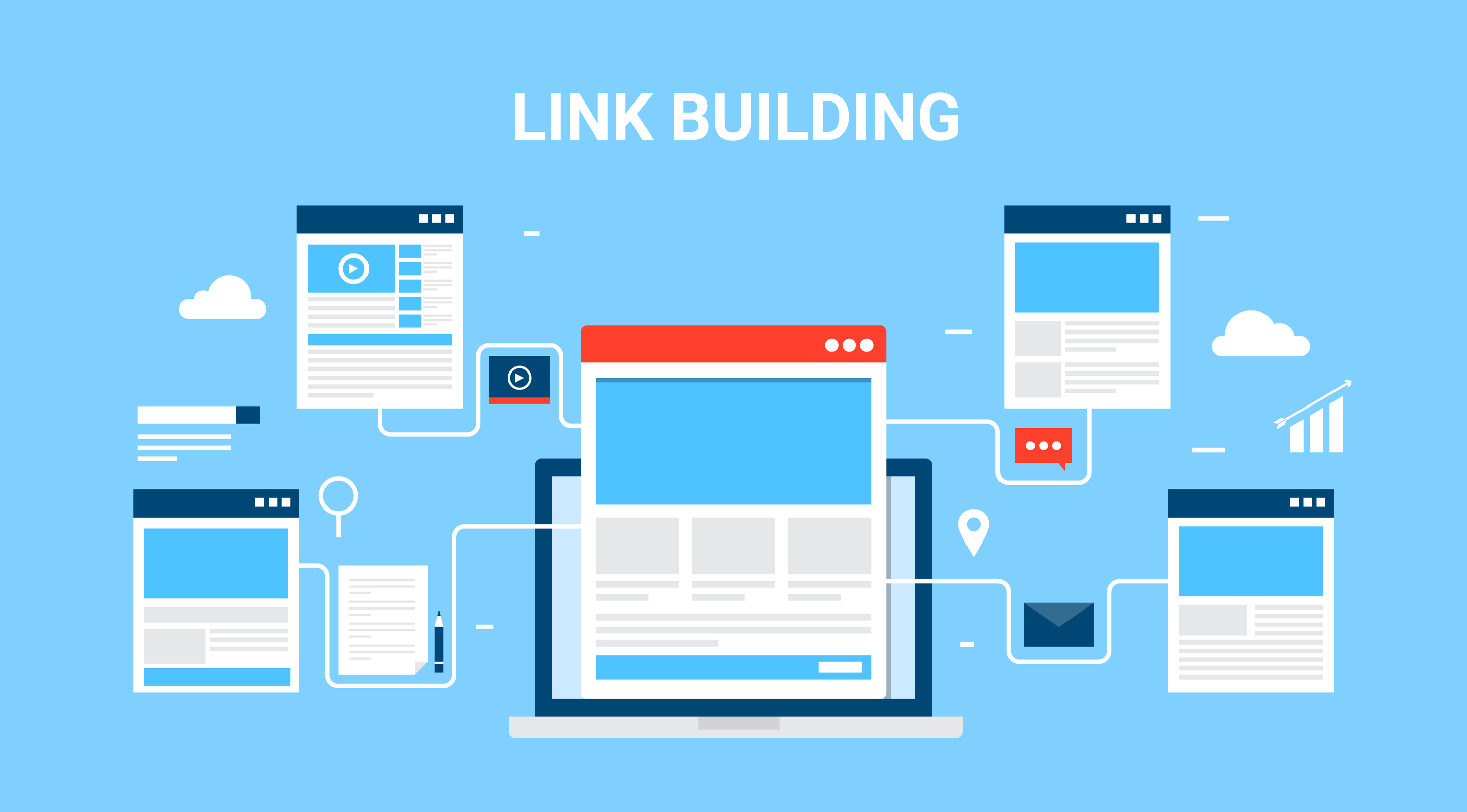 1. What is Link Building?
Link building is the process of acquiring hyperlinks from other websites to your own.
A link is also (or hyperlink) a way for users to navigate between pages on the internet.
Search engines use links to crawl the web; they will crawl the links between the individual pages on your website, and they will crawl the links between entire websites. Links building is considered as the hardest part of SEO jobs. Almost SEOer spend most of their time trying to build links for the website.
2. Why is link building important?
In order to understand the importance of link building, it's important to first understand the basics of how the search engines see links, and what they can interpret from them as well as what roles that link building plays in the search engine.
In general, search engines use links for these two purposes:
To discover new web pages.

To help determine how well a page should rank in their results.
2.1 Link help Search Engine to discover new web pages
By discovering new content and filtering out websites that deserve to rank or not Search Engines can find out new content (of the page/website) easily. It is normally accepted that the volume and quality of links pointing to a page will make the difference between rankings.
2.2. Links help Search Engines determine how well a page should rank in their results.
Before deciding if a page is of sufficient quality to be ranked well for relevant keywords or not, the search engines do not just look at the content of the page; they also look at the number of links pointing to that page from external websites and the quality of those external websites.
Generally, the more high-quality websites that link to you, the more likely you are to rank well in search results. Because in general when someone links to some website it's also meaning these website is a good resource. And this also means the opposite side.
3. What is Link Building Services?
Link building services help you build links on other sites that can point back to your website. They are like digital referrals or popularity votes for your website and they are often called external links or anchor links.
If your business doesn't have an SEO staff, you can hire an SEO Agency to use their Link Building Services. These services are offered by all kinds of Digital Agency.
3.1. Why & When do you need to hire an Agency that offers Link Building Services?
Link building is a hard part of SEO jobs, so that's why you should hire an agency that offers links to building services. Even in case, you found a good SEO agency you still need to do some tasks, but you will have them guide you through the process. Only you know the details about your industry, and whatever SEO Agency you hire to help with your internet marketing and link building services needs that expertise. That's why we see this as a partnership that is evolving as the rules set by Google change also.
4. Where can I get my Link Building Services?
Links building is a hard and essential job that's the reason why this service is offered in most companies in Vietnam. You can find your links building solutions at SEO Agency, Digital Marketing or Data-Driven Marketing Agency, etc.
You might found this Article helpful: Best SEO Agency in Vietnam - 2019 Reviews
5. Conclusion
If your business wants to do online marketing and e-commerce, don't forget to build good quality external links to your website. Either you spend the time finding them yourself or hire an SEO Agency that offers link building services for you. Good luck and give us any comments below the post, we'll answer them as soon as possible.